Monday 13th of October 2008 12:17:14 PM By: Chris Robertson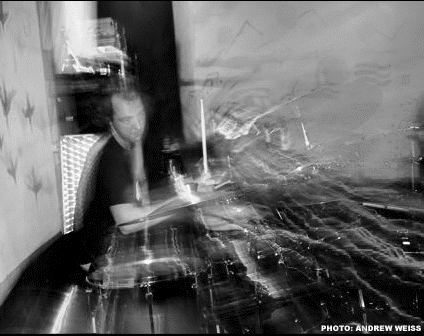 Welcome to the official In Absentia website.
In Absentia expects two more records on the way after the new one is out; one is a improvisations album and we are also recording and mixing bass to the first album that was recorded before Chris joined! Listen to the songs from the Live at the Complex album and new album on our music page. 08/07/06 In Absentia got a cool short write up for one of our shows in the New Times below!
Heavy Mettle (New Times Interview)
Improv your outlook at PHiX
In Absentia's amalgamation of kick-in-the-teeth metal, psychedelic confulsions, and free-jazz clamoring is foreign to many ears, provoking some unpredictable reactions from the exposed.
On Friday, August 11, at the PHiX the all-instrumental imprvisiational three-piece will perform uber-intense songs encompassing a lot of energy that will throw you around a roller coaster of sounds. We always play something new we have naver played before and always keep it interesting.
The band is currently working on it's first studio album and calls upon wide-ranging influences, from John McLaughlin's Mahavisnu Orchestra fusion sorcery and energized power chords from Dillinger Escape Plan to Aphex Twin-esque acid thrash and droning Stereolab rhythms. It's heavy music with most parts being emotional and melodic and we will throw in a lot of strange time signatures and a lot of good grooves.